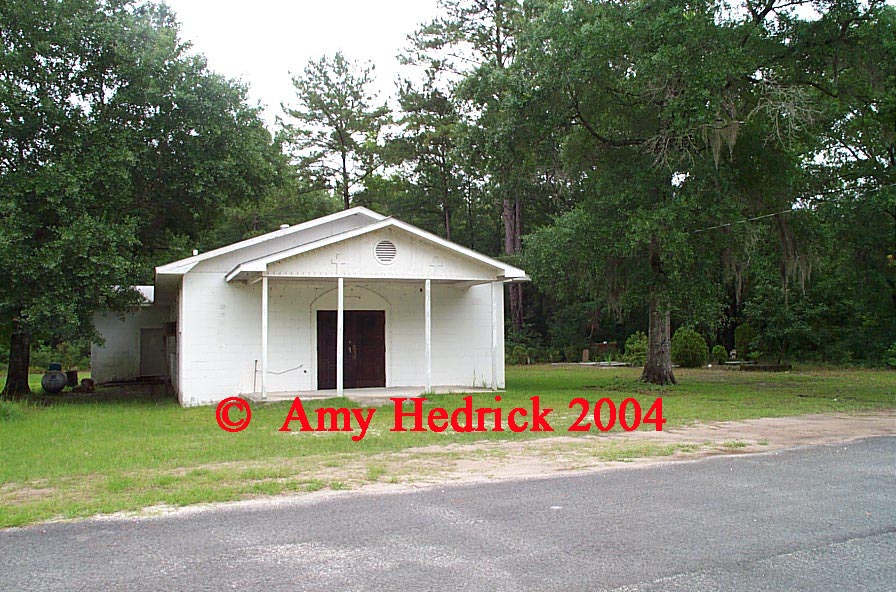 Bull Island
African-American
From Exit 36 on Interstate 95, travel 15.1 miles northwest towards Jesup on Hwy. 341. Turn right onto Altamaha Park Road about 1.5 miles down, you will see this church on your right, and a street sign saying Bull Island Road. The cemetery is behind the church and off to the right as you are facing the building.
I have not done a survey of this cemetery yet, as it is quite big and there are many unmarked graves and graves that have been taken over by vegetation.
The following is an alphabetical listing of the people buried here and their birth and death dates as recorded from their grave markers. It is not a complete transcription of the markers.
This listing was graciously provided for use on the Glynn County History & Genealogy site by Bobby Muggridge of St. Simons Island. According to some history that he compiled, this church was known as the First African-Baptist Church.