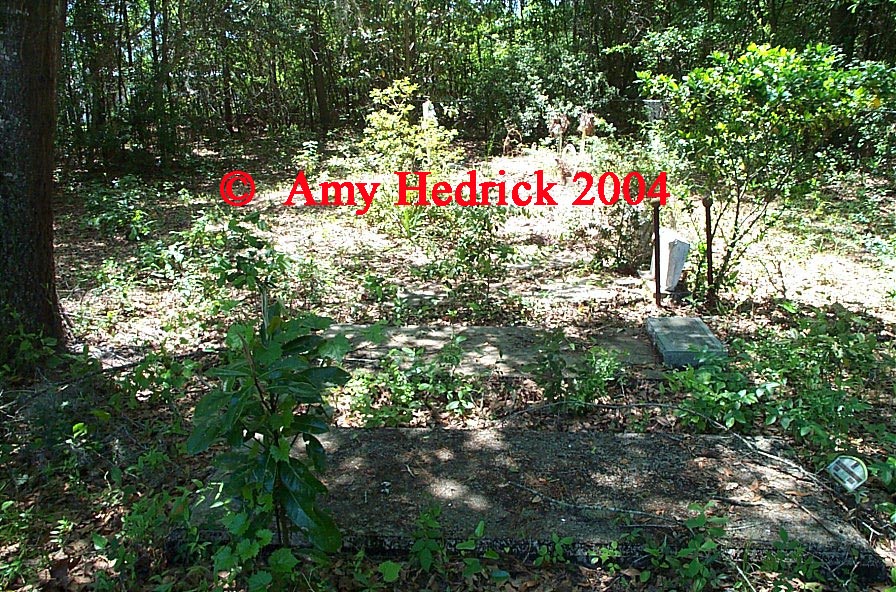 Flanders
African-American
From the intersection of Hwy. 17 South and Hwy. 82 West, travel west on Hwy. 82 for 4 miles, then turn right on Emanuel Church Road. Four tenths of a mile on your right will be a drive (you will see the culvert pipe). Turn into this drive and the cemetery will be in front of you. This is the easiest way, if you are looking at the neighboring cemeteries of Wright and New Hope. You could turn right on Flanders Road just before Emanuel Church, go two tenths of a mile and turn left just past the old red building before the stop sign.

The condition of the cemetery is poor. It appears that it hasn't been attended to for a while now. Thankfully it is just over growth of plants and not trash.

There are 10 markers, with a total of 12 burials, all in one single row.
Transcribed by Amy Hedrick, August 2003.