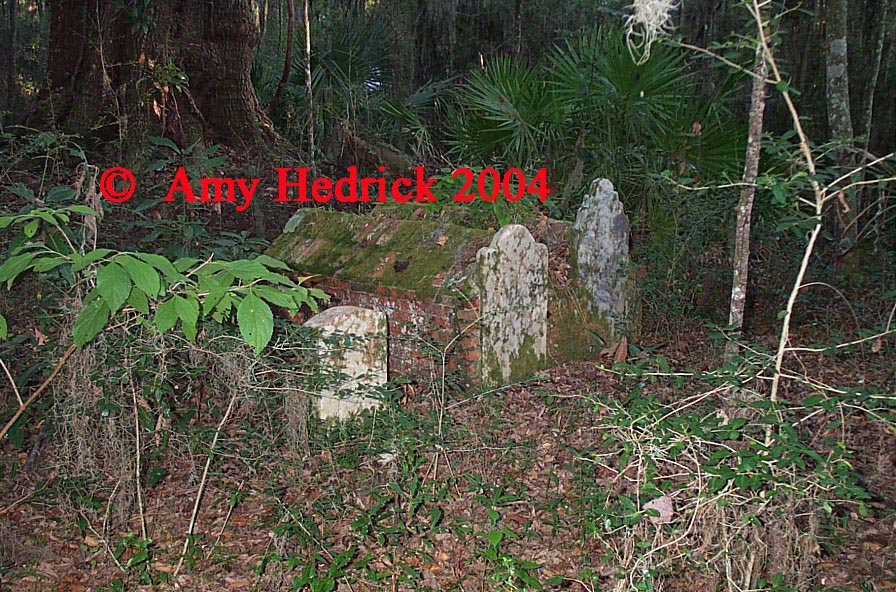 MackIntosh
The MackIntosh Cemetery is located on what used to be known as Sinclair Plantation on St. Simons Island. Today this is a private "neighborhood" that is gated; permission is needed by the land owners to visit the gravesite.
The following is a transcription of the three tombstones located at this site. These are the graves of a father, and two of his children. There is no proof that the father was actually interred here, as his marker was placed long after his death.
Also, see the Historical Markers page for Sinclair Plantation. And this online family tree will tell you more about the family and their history.
Transcribed by Amy Hedrick November 2003.