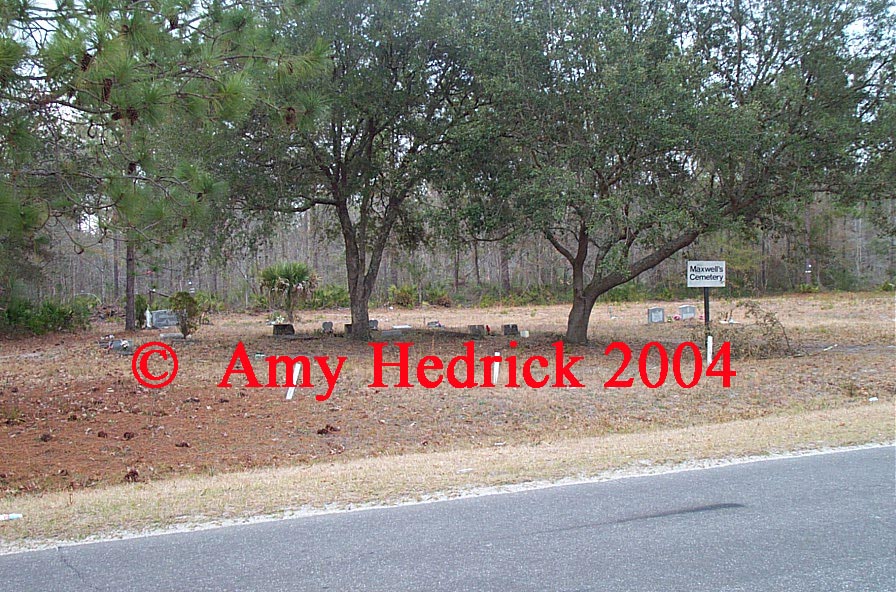 Maxwell Family Cemetery
African-American
While traveling west from Exit 29 off of Interstate 95, from the traffic light at the intersection of Hwy. 82 and Hwy. 17 South, drive 2.2 miles west and turn north [right] onto Ratcliff Road. About .2 miles on your left will be the cemetery.
Some of these graves were moved from Oak Grove Plantation. The folks buried here are slave descendants from Laurel Grove and Oak Grove Plantation.
This cemetery was transcribed by Amy Hedrick 9 February 2004 and updated on 17 February 2010.
*According to the death record of Myers Hill, husband of Onie (Mitchell) Hill, he was buried in this cemetery upon his death 19 April 1974. The strange thing is that his birth date was recorded as 25 August 1892, but Myers shows up in the 1880 Glynn County Census as being about 2 years old. His parents are listed as being Aaron Hill and Ann Pinkney.