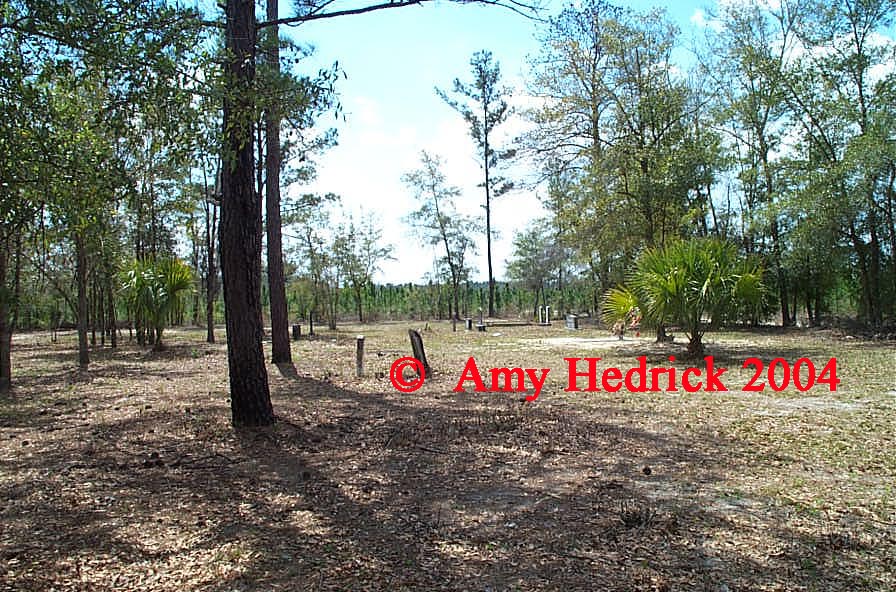 McDonald Cemetery
African-American
When traveling west on Hwy. 82 from Exit 29 off of Interstate 95 in Brunswick, turn right (north) on Post Road at the Brantley County line.
You will see a sign on your right, about 1.8 miles down the road. The cemetery is gated now, though you still may be able to turn right (east) onto Bladen Road and about one tenth of mile on your right is a dirt path that you can drive on and about two tenths of a mile on your left is the cemetery. You can drive through it from one entrance to the other.
This cemetery was in sad shape due to inconsiderate people dumping their trash. The graves however are clean and neat. Since doing this transcription the cemetery has been cleaned up, hence the gate, to keep the inconsiderate people out.
Cemetery transcribed by Amy Hedrick January 2002.