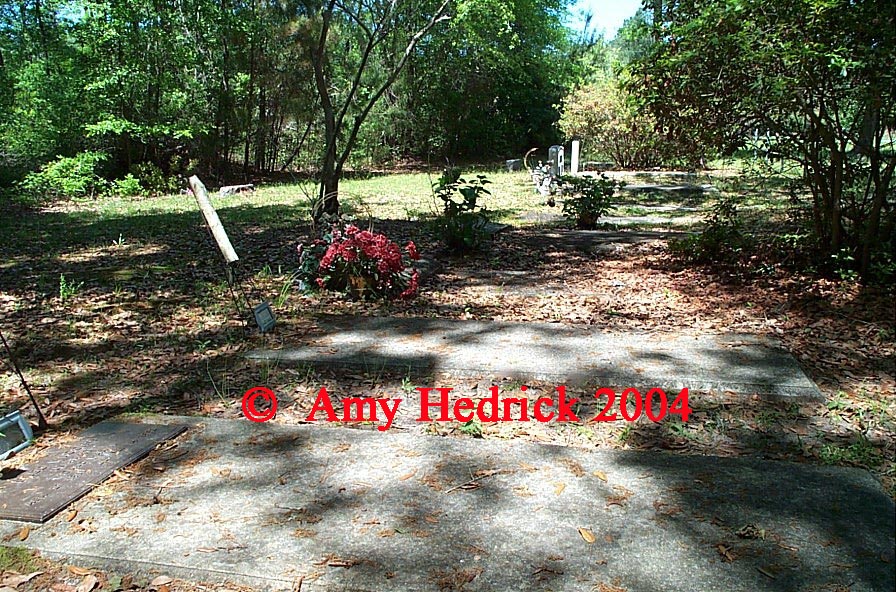 New Hope U.M.E. Church
African-American
From the intersection of Hwy. 17 south and Hwy. 82 west, travel four miles west on Hwy. 82, turn right on Emanuel Church Road, and two tenths of a mile on your right is the cemetery.

A small, well cared for cemetery. The original church that was built after the Civil War for the African-American people in this vicinity, was torn down due to the lack of funds to maintain the ancient structure. New Hope was established 26 November 1886 and was rebuilt and consecrated 15 April 1990.
Chartered & Honorary Members: Sis. S. Myers, Bro. P. Wiggins, Bro. A. Hill, Bro. J.K. Sheffield, Bro. L.D. Smith, Bro. G. Foster, Bro. C. Perry, Bro. L. Stafford, Bro. J. Lewis, Sis. I. Maxwell, Sis. L.W. Adams, Sis. R.M. Spaulding.
Administrative Council during the rebuild: Bro. T. Brown, Chairman Building Committee; Bro. G. Maxwell, President U.M. Men; Sis. C. Robinson, P.P.R. Chairman; Bro. C. Marshall, treasurer; Sis. G. Maxwell, secretary; Sis. D. Wright, youth; Bro. H. Rooks, lay leader; Sis. V. Rooks, Rec-Secretary; Sis. K. Vail, Sunday School Superintendent.
Rev. M.G. Myers, Pastor 33 (degree); Rev. T. Johnson, D.S.; Rev. R. Looney, resident bishop. A.D. 1990, A.L. 5751, M.W.P.H. Grand Lodge Jurisdiction of Georgia Dr. X.L. Neal, 33 (degree) G.M.

All but two of the graves were in a straight line running east to west. The last two graves were just above this line, due to a large bush that is growing there.
Transcribed August 2003 by Amy Lyn Hedrick.