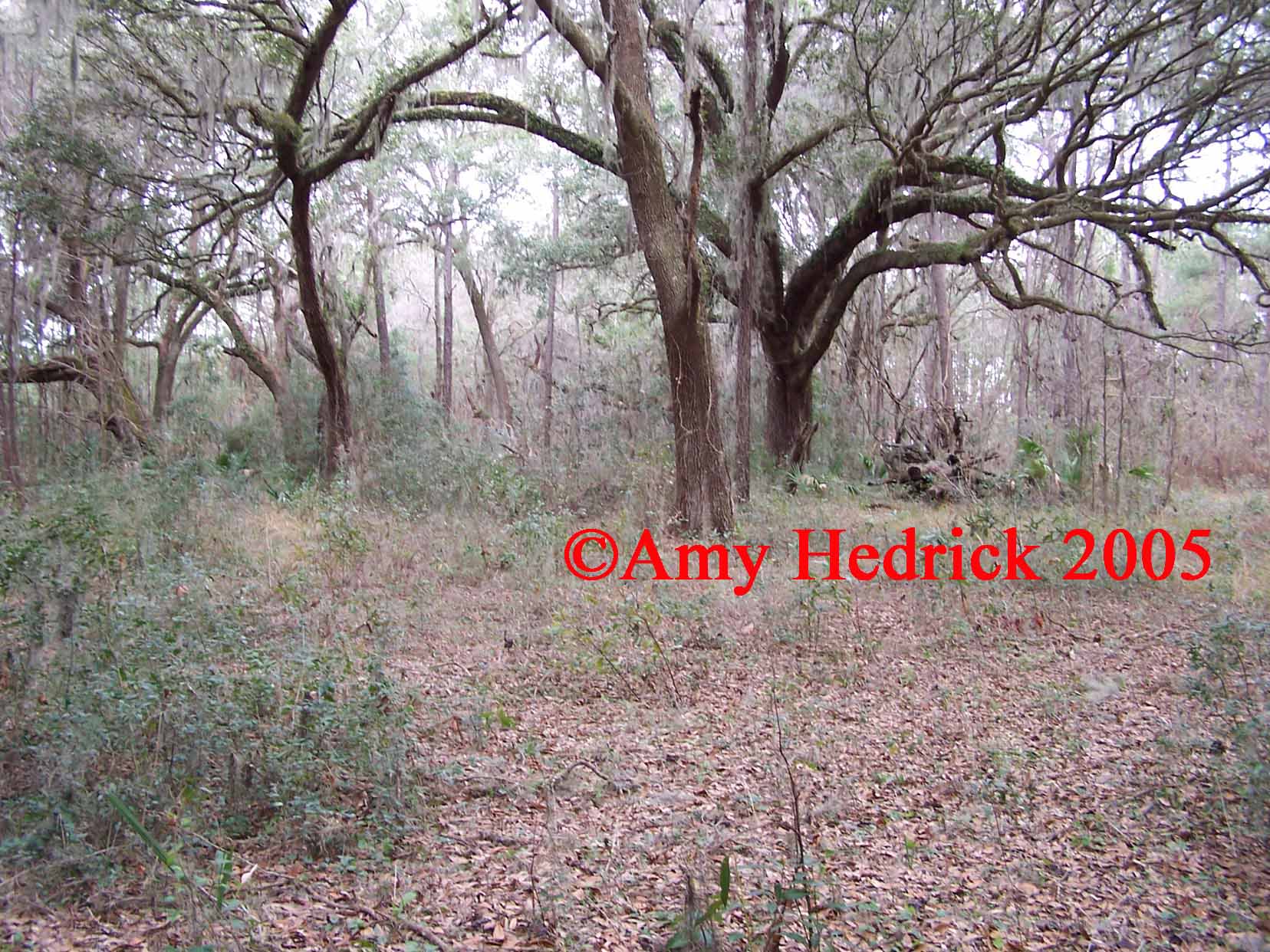 This is the slave cemetery for Oak Grove Plantation that was owned by the Scarlett Family of Glynn County.

As you can see by this photo, it is overgrown, trees and limbs have fallen, and there are only a handful of grave markers left standing.

It is unknown how many interments there are in this cemetery, nor where each one is located, let alone who may be buried here.

On 3 March 2005, I [Amy Hedrick] surveyed this cemetery and found 5 markers, and a fenced off location possibly marking a plot of graves.

According to research done by the Cemetery Survey Committee spearheaded by Jane Cranshaw, there is one other tombstone to be found.

Today this land is used as a horse ranch and is private property. There are several dogs that run loose in the property at any given moment, and they may be aggressive, so PLEASE get permission before you visit the cemetery.

To prevent wanton visitors, I will not give the location of this cemetery, unless requested by people researching their family.