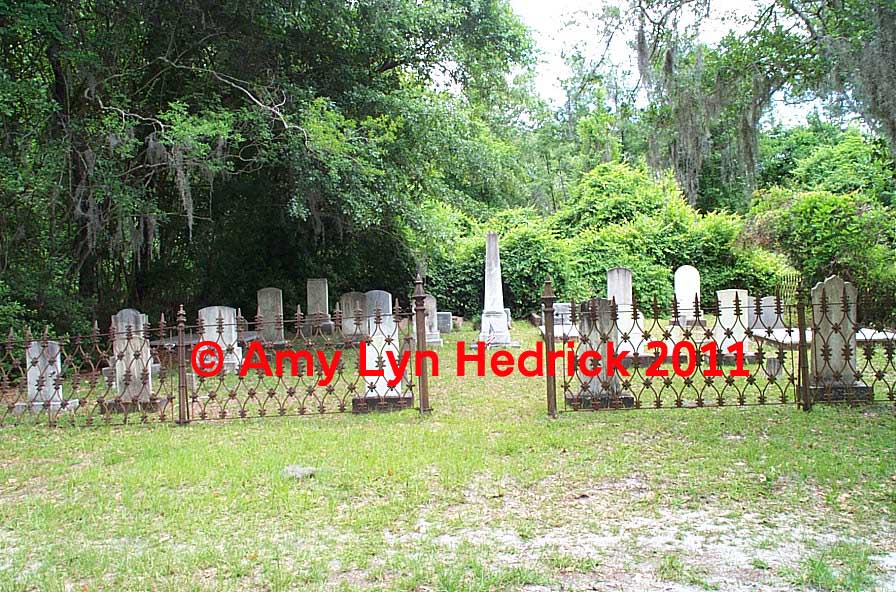 Scarlett Cemetery
This is a private family cemetery of one branch of the Scarletts. Directions will not be given for this cemetery unless you are proven to be a descendant of said family.
If you face the cemetery and look to your left, a plantation house used to stand between the big oak trees. It was a two-story home that was torn down about 10 years ago. I have transcribed this cemetery word for word and have taken pictures of all of the stones. Some of the stones were broken due to vandalism, but nothing too serious.
For you navy history buffs, Julian Iverson Scarlett was "lost at sea" on the S.S. Cyclops and a book has recently been published (2010) about the Cyclops entitled: "U.S.S. Cyclops" by Marvin W. Barrash.
Surveyed by Amy Hedrick September 2002.