Andrews
Ardoch Plantation
Atwood
Baillie Plantation
Baker
Baxter
Buzzards Roost Island
Calder
Cannon/Forbes
Cedar Point
Contentment
d'Antignac
Dean Grove
Deverger/Wallace
Doboy Island
Dunham/Springfield
Fairhope
Fort King George
Gardner/Poppell
High Point
Holland
Hopkins/Crescent Baptist
Julianton Plantation
Kenan
Mallow
McDonald/Davis
McIntosh Family
W.A. McIntosh/Todd
Miller
Mints
Morgan's Chapel
O'Berry
Old City
Old Sailors Burial Ground
Plum Orchard
Powell
Reynolds Chapel
Robson
St. Andrews
Shellman Bluff Baptist
Snow
The Ridge
Townsend Family
Troup
Upper Mill
Wayfair/Hardshell Baptist
Whispering Pines
Woodville
Young's Island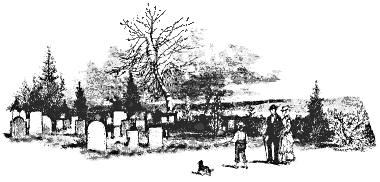 The cemeteries of McIntosh County have been transcribed and recorded by a group of folks known as the Lower Altamaha Historical Society.

The cemetery book committee was comprised of Mattie R. Gladstone, Suzanne D. Forsyth, Mariana D. Hagan, Myrtle Newberry, Tanis Cross, Lloyd Y. Flanders, Lillian Schaitberger, and Ellie Legg.

This book was available for purchase from the LAHS; however, their findings have been now uploaded to Find-A-Grave.

It is my intention, to one day visit these cemeteries to photograph and transcribe them myself. I am under no circumstances going to copy the hard work of the LAHS in these pages.

Donations of cemetery transcriptions will be gladly accepted, and greatly appreciated. Right now I am not working on the cemetery transcriptions, they may be a long time in coming.

Can't find it at GlynnGen.com? Try searching this website:

The cemeteries of McIntosh county are comprised of local heroes and dignitaries, to the final resting places of those that made the county prosper, namely the slaves.

You will find in McIntosh County, the clan Mackintosh and their descendants, also names that are familiar to you in surrounding counties, like Gignilliat, Dunwody, Nightingale, Quarterman, Palmer, Timmons, and many more.

I do have the cemetery book that the LAHS compiled, and will be glad to do lookups, and I am even willing to visit a cemetery and photograph it when queries are submitted to me.

This cemetery book was outdated the day it was printed, for obvious reasons, people die everyday; you can never finish such a publication. There are maps of each cemetery pictured in this, however, they read cemeteries differently than I do, so I have remade the plot maps my way. This was necessary in many cases, as new burials have occurred.

Ardoch
Baggs
Belleville
Belle Marsh
Boggy Gall
Butler
Butler's Island
Caulder
Ceylon
Churchill
Cuthbert
Dunwoody
Ebenezer
Gould
Hudson
Hutcherson/Lotson
Jones
Kell's Grove
King
Meringo/Nelson
Minton/O'Neal/McCoy
Mumford
Oakland
Oasis/Oshis
Orleans
Peru Plantation
Pigeon Hill
The Point
The Thicket
Upper Mill
Wallace
Windy Hill