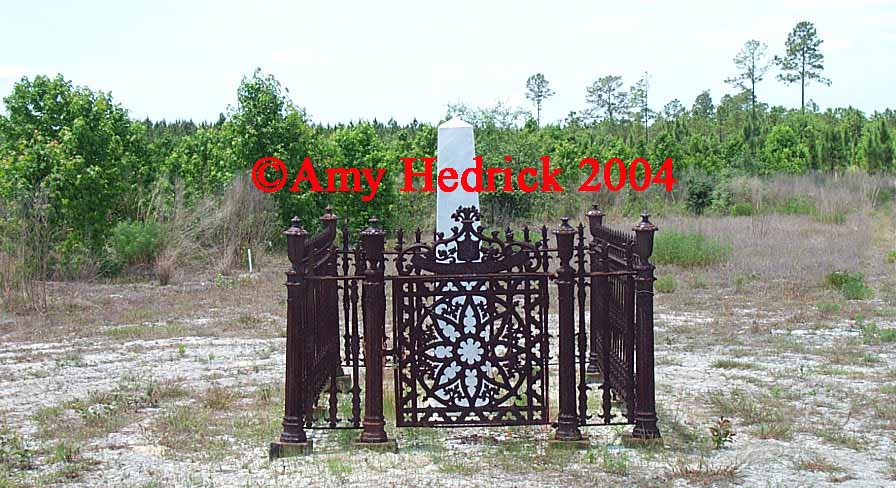 This is a single grave of one Elias Fort. When traveling west on Highway 341 from Brunswick, you will make a left turn onto Post Road and about 2.5 miles down and on the right, about one tenth of a mile off of the road, is the grave of Elias Fort. I have taken pictures of this grave.
Originally, this was a fairly large cemetery with maybe 100 graves more or less. The cemetery was bulldozed, and rumor has it, that the stones were dumped in a swamp somewhere. Elias' grave site was moved to its present location. However, one wonders if the whole grave was moved, or just the marker?
According the the burial index that Ruth Vicent has compiled, one other burial has been recorded for this cemetery that we know of:
Sherrod Sheffield AKIN who was born 10 January 1816 and died 1 April 1863 in Wayne County.
The marker for Elias Fort is a stone pillar with four sides, and an inscription on each side as follows:
ELIAS FORT
BORN
AUGUST 8, 1786
Blessed are the dead
who die in the Lord.
DIED
APRIL 19, 1858