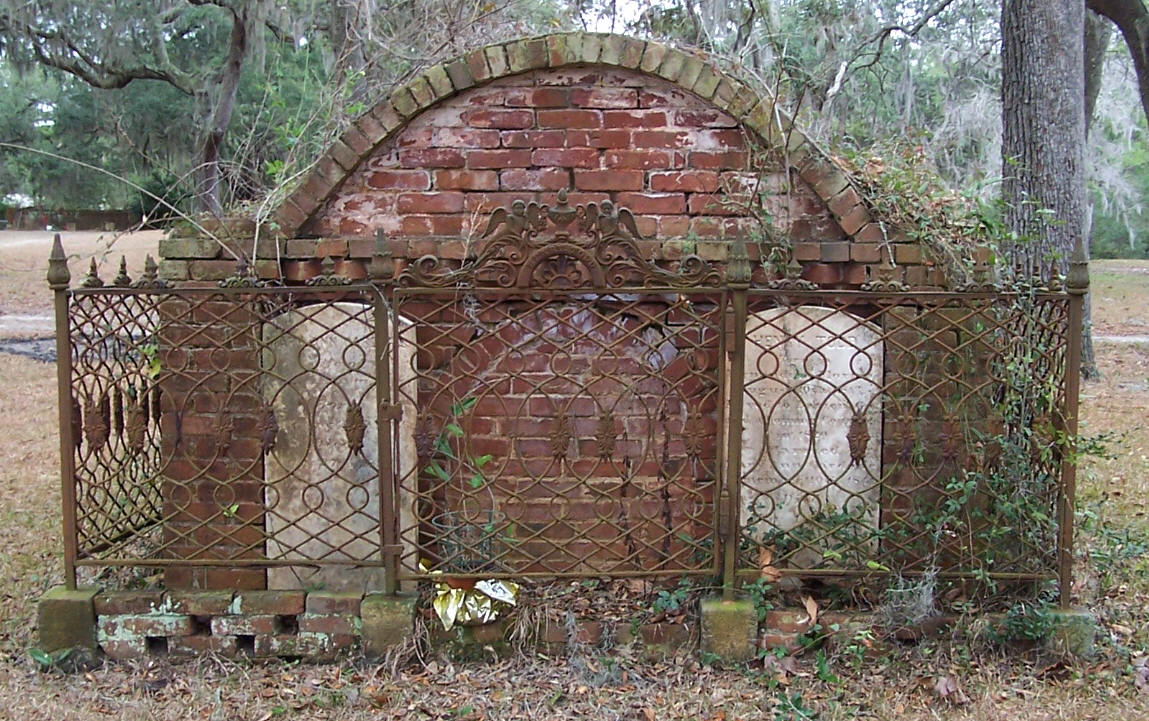 The clue to the beginning of Henry Todd's life, starts with his ending in life. Located in the Upper Mill Cemetery in Darien, McIntosh County, Georgia, stands the vault you see pictured to the left.
HENRY TODD
Born in
Fernandina, Florida
August 10th 1813.
Moved to Darien, Ga
and adjoining Counties
in 1820
Married
Mary Ann Cardone
September 10th, 1841
Died
May 1, 1886
Unfortunately, this stone only gives us the facts of his life and his death, scant clues remain to give us insight into who Henry Todd really was. According to a few newspaper articles written during his lifetime, Henry Todd was the wealthiest Negro in Georgia, amassing a fortune of over $125,000 by the time of his death. Most of this fortune was in the form of real estate and business investments not only in McIntosh County, but Glynn and Wayne County as well. But was Henry Todd really a "Negro" as the papers state?
On Wednesday 27 September 1882, the Atlanta Constitution out of Atlanta, Georgia ran an article titled: "Henry Todd, The Wealthiest Colored Man in Georgia, and How He Became So." The articles begins by explaining that he lives in Darien, and that when a youth, his master died and left him his freedom for his "faithful attention during the slave-holder's last sickness." The article, however, does not explain, who this "slave-holder" was, yet states that the family was very fond of Henry and kept him on as an overseer for the plantation. Soon, with the help of a mysterious "white friend", Henry began buying land. This article also states that he was of such good character that his "uprightness guarded him from the bitter prejudice which in those days both races felt for the average free nigger."
The article further states that Henry and his family, consisting of his wife and five children, spend summers at their mountain home in north Georgia. No children have been found, or even noted in census records, or even Henry's will. These children were either orphans, and/or died young. The 1870 McIntosh County, Georgia census lists Henry Todd with his wife, both Mulatto, but living with them is a Hannah Todd aged 45, black; a child Emeline Todd aged 14, and another woman Alexander Todd aged 45. Hannah was born in Florida, and Alexander and Emeline in Georgia. Could these be relations of Henry? They were all listed as black, and their occupations in Henry's household were Housekeeper, Domestic Servant, and Day Laborer, respectively.
According to the tombstone, Henry Todd was only 7 years old when he arrived in this area, and it is not known if he arrived as a free man, or a man in bondage. The U.S. Census would suggest that he was not freed until, at the latest, 1860, when he shows up in the Wayne County, Georgia census, as a slave owner himself. Henry Todd was the owner of the lands known as Sansavilla, and in 1860 was listed as a Mulatto aged 47, from Florida with $1200 in real estate, $3500 in personal property, and 6 enslaved persons. Living in his household was his wife, Mary Ann Cardone aged 33, also from Florida, she was possibly listed as white. Then there was Edmond Howard aged 20, a laborer with $234 worth of personal estate, born in Georgia, and possibly listed as white, and lastly, W.S. Spear, aged 37, overseer with $250 personal estate, born in North Carolina, and possibly listed as white.
My assumption of them being listed as white, is merely speculation. Henry Todd is the only one clearly listed as Mulatto, the rest have check marks in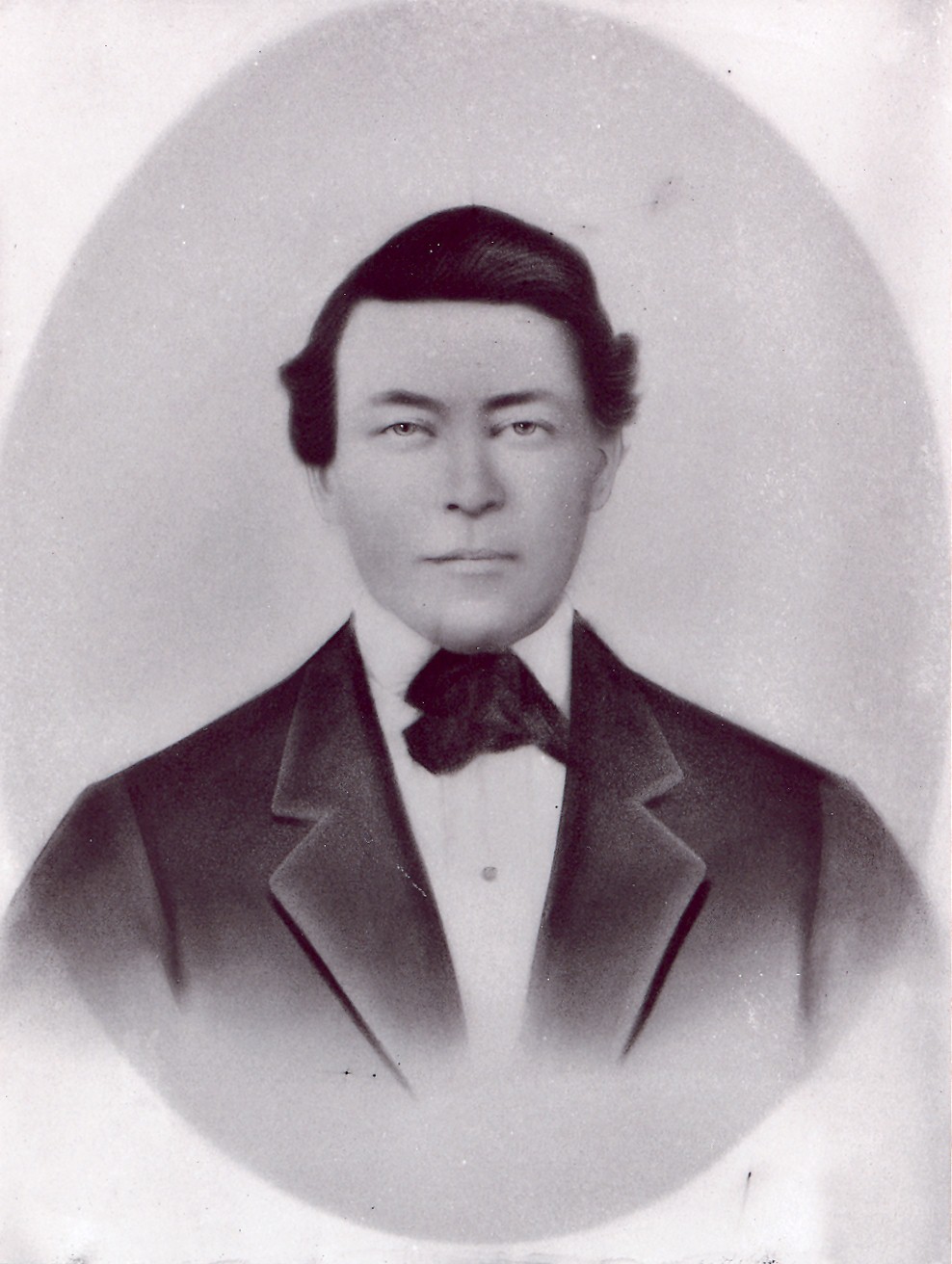 this column suggesting that they were white. By reading the tally at the bottom of the census page that Henry Todd is listed on, only 1 colored male was enumerated. There were 16 white males and 22 white females. If you count all of the women on this page, including Mary Ann Todd, there are 22 as tallied.
1860 Georgia, a possible half black male, married to a white woman? I question this due to laws preventing such marriages, and the social stigma that would have been placed on such a woman to marry a man like Henry Todd. It seems impossible that Henry Todd was Mulatto in the sense that he was half African. The Federal Government used the term "Mulatto" very widely to describe, not only half black half white persons, but also persons who were full Native American, or any race with a darker than Caucasian coloring. Maybe, Henry Todd was of Mediterranean, or Spanish decent, causing his darker skin, and maybe, just maybe, Henry Todd was not a slave, but possibly an indentured servant. Someone who may have been orphaned at a young age, and taken in for a certain amount of years to learn a trade.
Jumping ahead just a bit, the photo to the right was found in the cottage that one, Edmond Howard, once resided in at the Sansavilla lands. This photo was provided by the third great-granddaughter of Edmond Howard, local author and historian, Patricia Barefoot. Of all the family photos, this man has not been identified as one of her kinfolk. And for her family to have possession of a photo of a non-family member, this person had to be pretty important in their lives. Could this be Henry Todd? Closer inspection of this "photo" shows that this is in fact a sketch, and not a photograph, hinting that someone had the money, and was important enough in someone's life, to warrant such a "portrait". A closer inspection would reveal that this man could in fact be considered "Mulatto", the dark hair, the almost "olive-like" skin shading. And, if a sketch, may have been done around the 1840s or 50s, which would have made Henry about 27-37 years old, as this man appears to be.
In his book "Early Days on the Georgia Tidewater, The Story of McIntosh County & Sapelo", historian Buddy Sullivan quoted Lillian F. Sinclair and her memories of the 1880's and her description of Henry Todd's appearance as "a ginger cake color with very white hair, which he wore quite long...he was a member of the white Presbyterian Church..." Mr. Sullivan further states that in Brown's Guide to Georgia, that Russ Rymer noted that "Darienites of earlier days always disagreed whether Todd was a black man or a white. Local historian Bessie Lewis notes that he was descended from a native of Minorca in the Mediterranean and was a white man with a Hispanic complexion. Many Minorcans migrated to Fernandina where they became prosperous shrimp fishermen and a number of these and their families migrated to Darien..." The photo above, if this is Henry Todd, would coincide with such theories.
Upon his death, listed as heirs, were Mary Cardone Todd, the children of Savalli and Juanita Hernandez, Frank Cardone, William Garvin, and a half brother, Francis Williams. The bulk of the estate was left to his widow, but numerous bequests were left to the local churches of McIntosh County, for whites and blacks, and money to start a school for colored children, which still bears the name of the Todd-Grant School, named after the two benefactors.
To further confuse things, the 1880 McIntosh County, Georgia Census lists a 66 year old Mulatto Henry Todd with a wife, M.A. aged 55; Illa Howard, a white girl aged 12; a black girl merely named Bella aged 17; a black male Wm. Livingston aged 12; and a white male Henry Huntington aged 37. From deeds and other records, we know that Henry Huntington was a business partner. But who was this Illa Howard? Was she a child or other relation of Edmond Howard, she is a mystery to Patricia Barefoot. There is no listing of how she was related, or what she was doing in the Henry Todd home.
Do you have photos of Henry Todd, do you know more information about him? Please contact me by email and help solve the mystery of Henry Todd, and his connection with Edmond Howard.