Mary Boston McKinnon
This photo was loaned to the Glynn Co., Genealogy & History Site
by Stafford Wm. Burney of Camden County, Georgia!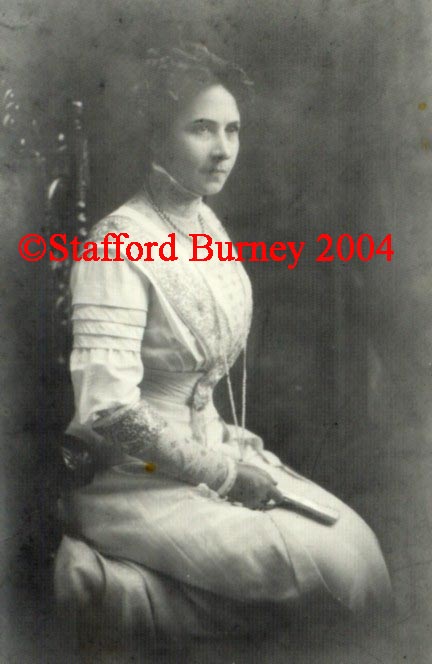 Mary (Boston) McKinnon [wife of Leonidas Theophilus McKinnon]
was born 24 September 1866 in Alachua Co., Florida.
She died on 12 September 1956 in Glynn County and is buried
in Palmetto Cemetery with her husband and three of their four children.
**Note: This photo was found in a book belonging at one time to Miss Jane Macon.