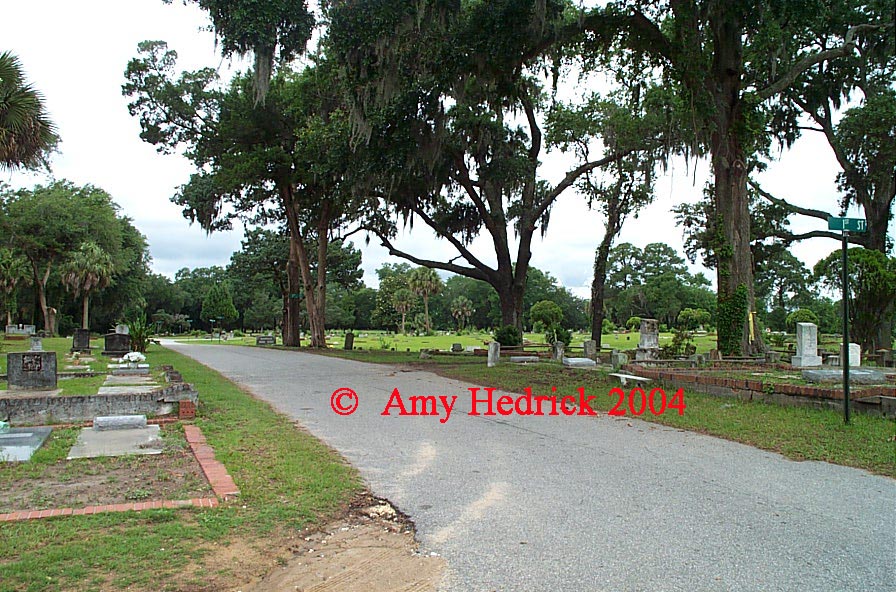 This cemetery is located about 3 miles east of Exit 36 off of Interstate 95 on Hwy. 341 in Brunswick. To my knowledge there is no known transcription of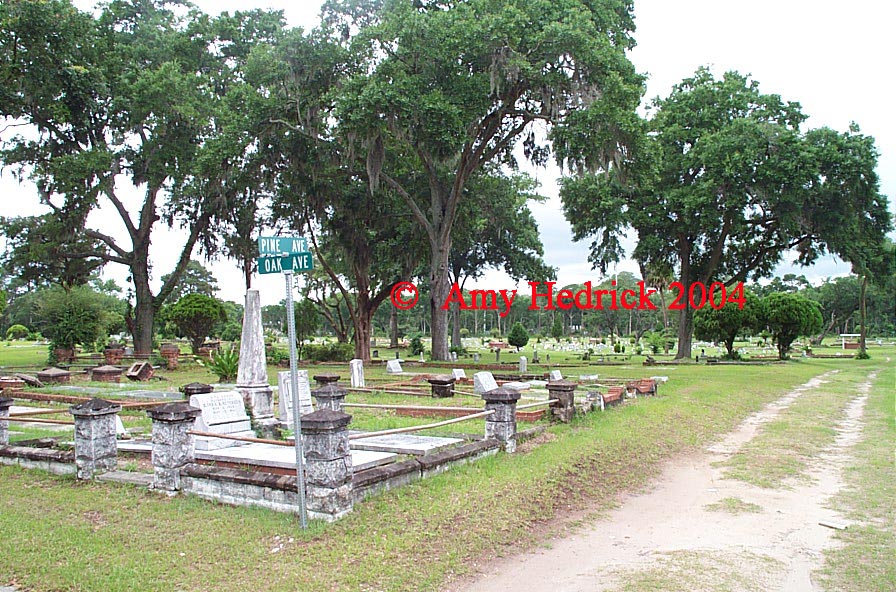 this cemetery. In talking with some of the record keepers, many of the early burials have not been recorded or the information is missing. If you know of early burials, and have proof of where they are, please share them with the Palmetto/Greenwood Cemetery Office, or , and I will relay the information.
These pictures are here to give you an idea of how large this cemetery really is. It is almost as large as Palmetto Cemetery. In order to transcribe it properly, it would take some serious man power, and time. It would be a great project for a school, or other organization that is dedicated to recording and preserving history.
The burial records for Greenwood Cemetery are few and far between. From 1965 up to the present day, we can assume the records are complete. Before that year, written records become sketchy.
A few books in the City Hall records vault record early lot owners, their names, lot/section, and date of payment. This is by no means a list of burials, but you can get an idea of the families that owned lots, and may be buried in them. The cemetery office [located at Seldon Park] has a burial book that starts at 1965, this book and one of the early Lot Owner Books, are now online.