The Oglethorpe Today
by Amy Hedrick
So, what does that grand, lovely hotel look like today (in 2003)? Well you will be shocked and appalled. Many people fought the destruction of this landmark, but money won out and we got this beautiful, modern hotel and department store in its place. On 17 November 1958, the Oglethorpe was pulled down. Before that happened, the largest yard sale in Brunswick was held. People came from all around to purchase and plunder the last remnants of a glorious time..

In its place we got at JC Penney's building and a Holiday Inn. This was poor planning for Brunswick, as a few years later the Brunswick Mall was built, and JC Penney's moved out leaving the building to years of replacement businesses, and day treatment services for alcoholics, drug addicts, and people who could not afford high price psychiatrists, to where now it stands empty (as of 2012, everything was demolished except for thee JC Penney's building which now houses a fantastic antique store). The local health department's main offices had been located in the hotel and back part of the building for years.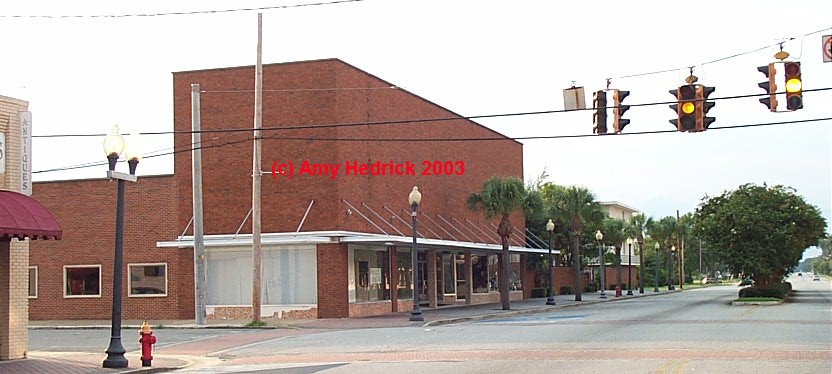 Many of the usable hotel furnishings went to other outlets owned by Howard Dayton of Daytona, Florida. One resident remained, one step ahead of the wrecking crew. ""Tex" Goeke, a Glynco civilian personnel officer, would not leave until there was no room left for him to stay. As one person put it: ""Tex was literally pried out of the hotel.""
Two days before the demolition, the hotel was broken into by vandals who stole and smashed whatever lay in their path. Engineering tools and electrical equipment were stolen, and several large doors were smashed into oblivion..
A few of our locals have some relic of this hotel, one that I find most fascinating is the hotel safe. Check it out in the living history section under, of course, ""The Oglethorpe Hotel Safe.""
Plans are currently underway to demolish one portion of this building, that of the modern hotel. Many people would like for it to be turned into a park, some may want a new building to be built, nothing has been decided as of October 2004.