Bwk. Memorial Park
Glynn Archives site
Chapel Park
Chapman
Christ Church
St. Simons Island
Demere (aka Frederica)
relocated to Christ Church
St. Simons Island
Dover
(aka Bethel)
duBignon
Jekyll Island
Evergreen Mem. Park
(aka Daniel)
Fish Hall
(moved to row 4 of Emanuel Church)
Fort Frederica
St. Simons Island
Hamilton
(plantation)
St. Simons Island
Highland/Burnett
(destroyed)
Holtzendorff
Little Oak Grove Island
Holy Nativity Columbarium
St. Simons Island
Lipthratt
Blythe Island
MackIntosh
St. Simons Island
Oglethorpe Memorial Gardens
Lookup available
Parland
Colonel's Island
Pennick
(lost to nature)
Quarantine Station
Ratcliff
(moved to Emanuel Church)
Summerlin
(lost to nature)
Taylor's United Methodist Church
Visavis Island
(lost to nature)
Wright Square
Updated December 2012!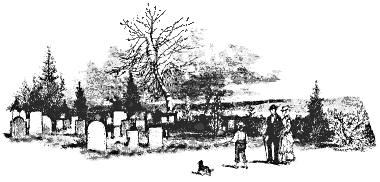 The Glynn County cemeteries were compiled from a list of cemeteries that I have in my collection of data. I did not compile this list, it was made several years ago, and some of these cemeteries may no longer be in existence.
Also, the names of the cemeteries may not be what you or your ancestor's named it either. I have changed some of the cemetery names, when possible, to reflect what the descendants or history, has called them, many I have named according to what burial records or funeral homes have named them.
Photos of tombstones have been linked to each individual listing on most of the cemeteries; some are overall plot photos.
I DO NOT upload my photos to Find-A-Grave and by no means is permission given by me to upload my transcriptions or my photos to said website.
Of course, I'm constantly finding my work uploaded by others who do not source where they obtained the materials (I format my work a certain way, therefore I can identify it when it is copy and pasted on another website).
Cemetery plot maps are being uploaded for some, not all, cemeteries. Some of these cemeteries only had a few graves, in a straight row, so a plot map is not necessary.
In my personal collection I also have select funeral home records, which give more information on the families that are buried in Glynn County, and other areas.
Many folks that lived here were buried in the surrounding counties of Brantley, Wayne, McIntosh, Camden, and even in Ware. Most people do not realize that Brantley County was formed in 1921, so the families that were once living in Wayne County before 1921, were located in Brantley County after 1921 even though they never moved.
Thanks to the efforts of Ruth N. Vicent, many burials for the surrounding counties have been compiled in one database, that she has given me for lookup use, and eventually we will be adding all of my listings. One day, this may be available online for researchers, but permission must be obtained by other compilers before this is done.
Thanks to the efforts of the late Walter Kenneth Sylvester of Ware County, the Glynn County Genealogy & History website now has a listing of all known Brantley County Cemeteries!
McIntosh County Cemeteries
See Find-A-Grave for complete listing
Compiled by the Lower Altamaha Historical Society

Although Wayne County does not have a great project website for genealogy [a couple are in the making though], someone has put up a site that has, I believe, every cemetery in Wayne County, and a transcription available online. Clicking below will take you to the online cemetery transcriptions.
Wayne County Cemeteries
Genealogy at Wayne County website
Transcribed by Amy Hedrick
Elias Fort Gravesite
Can't find it at GlynnGen.com? Try searching this website:

Good Shepherd Episcopal Church
Gould
St. Simons Island
Jerusalem Missionary Baptist Church
Jim Blue
King
St. Simons Island
Marietta / New Hope
(plantation)
Maxwell
(lost to nature)
Oak Grove
(plantation)
Petersville
partial
Retreat
St. Simons Island
St. Joseph
St. Perpetula
(destroyed)
St. Simons Island
Sheffield/Lewis
Haynor Pasture
Stranger/Union
St. Simons Island
Village
St. Simons Island